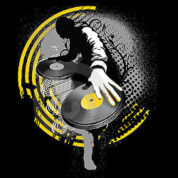 If you have any questions then use this form to drop us a line. You can choose either email or phone but we'll get back to you as soon as we can.
We don't store any telephone numbers, email addresses or personal information so you won't find spam and adverts coming your way. Registration for courses is done through a secure connection provided to use by RedGerry. Your personal information is sent via their secure connection and stored securely on RedGerry servers on our behalf. If you wish to register for a course please do so through the following link which wil take your personal information securely
Registration for Beginners Course – 4th September
No students information is stored on any publicly accessible servers and cannot be stolen. We are putting such measures in place as we gear up to offer courses to younger students and look to expand our connections with local schools to discuss after school opportunities.
Our link up with Club Debauch, The Biscuit Factory and RedGerry to run 3 monthly events throughout 2017 gives us the opportunity to offer our students a potential slot at one of the most eagerly awaited clubs in Edinburgh.
Ask 1 DJ Academy a question..