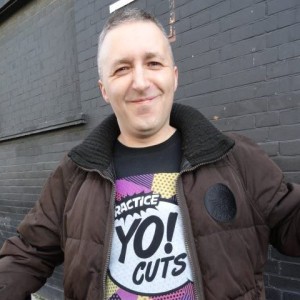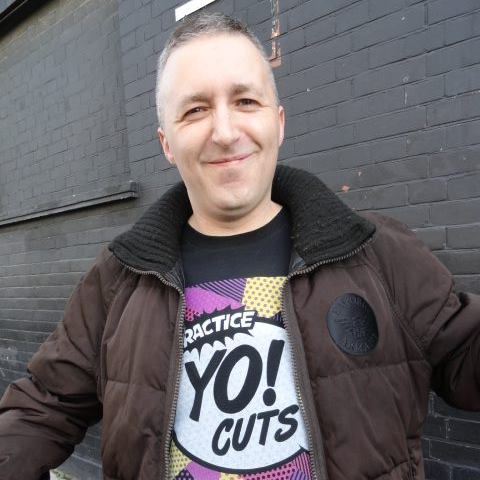 DJ tutor Ritchie Ruftone is based in Edinburgh and will be sharing his skills and techniques in our DJ courses. You can see his competition stats below so make no mistake, your learning from a master.
In the new setting of the 1 DJ Academy he'll be working with Nicky Green providing the training in skills and techniques to take your sets to the next level. If you want an idea of what's on offer checkout Ritchie's YouTube channel and see the master at work.
From Edinburgh, Scotland, Ritchie started DJ'ing in the early 90's on pirate radio station Boomerang FM and Healthy FM which ran for 10 years – during that time he was resident DJ at local hip hop nights, Seen and Scratch Edinburgh/London.
He released his 1st DJ tool Braveheart Breaks in 2005 and just released a new non skip scratch vinyl called Practice Yo Cuts on his own label Turntable Training Wax check it out at ritchieruftone.com
Live Performances
Ritchie has DJ'd and toured with world champions DJ Plus 1 and DJ Woody.
and has also performed in USA – China – and all over Europe including the Snowbombing and Sonar festivals.
Some of his previous gigs/warm up's include – Eminem / Fugees / De La Soul / Jungle Brothers / Grandmaster Flash DJ Qbert /Jazzy Jeff/ DJ Craze / A-trak to name a few
He likes to play Hip Hop old and new – Trap/Glitch/Twerk, Rnb, DnB, Funk/Soul/Breaks, Reggae/Dancehall but as he worked in the record store Underground Solushn for over 15 years he is pretty flexible when it come to music genres.
If you want to know where to catch one of Ritchie's live performances then best follow him on twitter to be kept up to date: @djRitchieRuftone
DJ competition stats:
Ritchie is the 2014 IDA Technical Category World Champion and the 2013 DMC Battle for Supremacy World Champion
He's the 5 x solo UK DMC Champion – 2002, 2012, 2013 (DMC Battle For Supremacy) and 2012, 2013 Champion (UK DMC 6min)
He's also the 4 x UK IDA champion 2011, 2012, 2013, 2014 – and the 2014 UK B4B Scratch Champion
2000 ITF Eastern Hemisphere Scratching Champion and 2012 Red Bull UK heat winner
Links
http://www.ritchieruftone.com
https://www.facebook.com/ritchiehodge
https://www.facebook.com/DjRitchieRuftone
https://twitter.com/RitchieRuftone
https://www.youtube.com/ruftone